On September 18, 2013 I received a very special Birthday gift from the talented Noreen Bennett, that encapsulates all the achievements of the Millknock Family. Thanks again Noreen!!
click on you tube link below:
http://www.youtube.com/watch?v=yVIP6wN36-Y&feature=youtu.be
____________________


Congratulations on recent wins of Aly's (Ch Millknock Mosaic) kids....

Congratulations to NEW Champion Millknock Florida Christmas AX OAJ NF
owner Carol Ann Breton
and handlers Nick Joines and Joel McCarthy!!
Nicholas finished July 27, 2013, this is the fourth to finish out of this litter by Ch Blu Ridge Lookout x Ch Millknock Mosaic.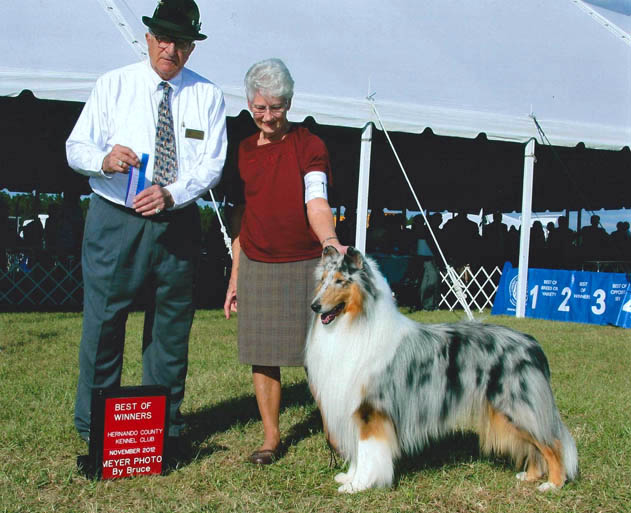 Congratulations to NEW Champion Millknock Carillon NAJ NF and owner Debby Bell !!
Carly finished in 5 weekends of showing with 4 Majors!! She finished up the weekend with a Select
Award and a BOS.


Update on Millknock Carillon ----
in just 4 weekends of showing "Carly" won 3 majors and needs one minor point to finish!!
Millknock Carillon NAJ NF wins a 3 pt major her first weekend at the dog shows!
owner Debby Bell, handler Ellen Russell


Congratulations! New Champion !!
Cyrano finished on 9/8/2012


CH Millknock To Cyr, With Love CD RN owner Lenore Tirgrath, handler Pete Denbow
(Ch Blu Ridge Lookout x Ch Millknock Mosaic)


A Millknock Gathering in New England --


left to right: Peyton and Noreen Bennett, Judy Smotrel and Mica, Jim Smotrel and Slater,
Zorro, Brooklyn and Mary Valentine



Congratulations!
Tori and Caryn win -- owner handled!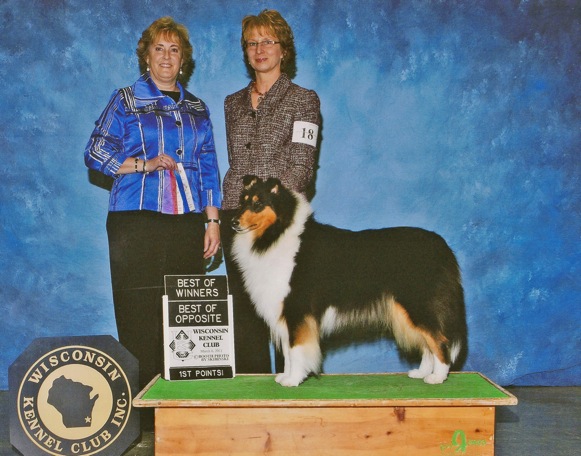 Millknock No Boundaries AX AXJ NF owner Caryn Thacker, Tori
(Ch Blu Ridge Lookout x Ch Millknock Mosaic)



New Champion!!
Champion Millknock Montage finishes with back to back majors July 1 and 2, 2011




Annie was undefeated, all from the Bred by Exhibitor Class, for 2011 in her quest for championship points, going BOV
over specials six times!

Millknock Montage takes a Group Two under Linda More from the Classes at Langley Kennel Club May 28, 2011 !!
(Ch Blu Ridge Lookout x Ch Millknock Mosaic)


(thanks for group ringside photo from Lenore Tirgrath)



2011 Begins with a Bang!

We Extend our Congratulations to Nancy Kelso DVM, Pete Denbow the handler and GCh Kelso's Moon Dancin' HSAs for winning Best of Variety at the Westminster Kennel Club Dog Show and being pulled out as a finalist in the Herding Group!!
"Prince Phillip's" sire is Ch Millknock Moonstone and
his maternal grandsire is Ch Millknock Walkin'On Coals HT





2010 Has Been a Remarkable Year of Accomplishment!

Three New Champions --






CH Millknock Silhouette
(CH Millknock Silly Wizard HSAsd x CH Twin City In Living Color ROM)



CH Millknock Mosaic
(CH Millknock Silly Wizard HSAsd x CH Twin City In Living Color ROM)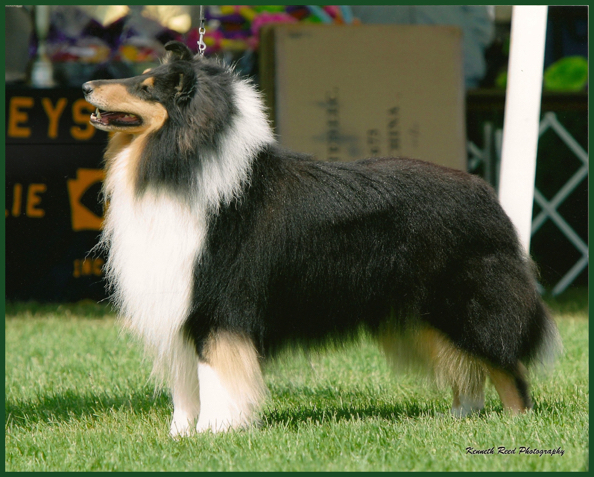 CH Millknock's Moonshadow CDX RN MXB MJB OF T2B PT VX owner Mary Valentine
(CH Millknock Moonstone ROM-P x CH Millknock Silhouette ROM-P)